It's All Been Going On!
Posted on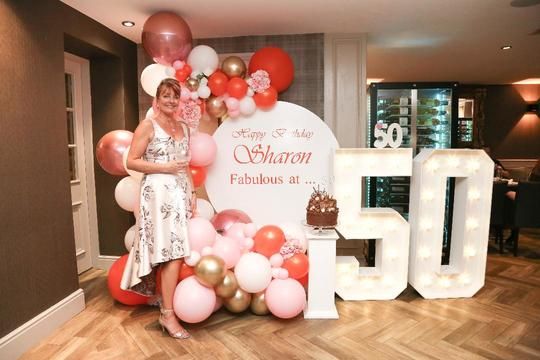 We've been up to all sorts over the last few weeks! Ever since I set my webpage up, it's been all go! I've been contacting hotels all over the North West and receiving some really good feedback - especially about our coloured lights. We've taken bookings and have started to delight our customers this weekend. Our multicoloured 'PARTY' lights have their first outing for Rossendale Valley Junior Football Club and again next weekend for a birthday party.
Our terms and conditions have been given the seal of approval by our legal friends and have been added to the website. We picked up our new business cards/flyers from Orbital Design - www.orbitaldesign.co.uk - in Ramsbottom who have done an amazing job and made them look amazing!
We also unveiled our new lights and balloon display which we're calling our LBD package. It incorporates the lights and balloons as well as offering a personalised backdrop to welcome your guests. The display can also frame your cake, wedding flowers, etc on our multi height pedestals. Initials and numbers can also be displayed in front of the personalised disc, love heart or rectangle to compliment your event - numbers for special birthday celebrations, light up initials or 'LOVE' for a wedding, for example. The possibilities for this package are endless and we can't wait to get some more photos done to show you!