WEDDING INSPIRATION
Posted on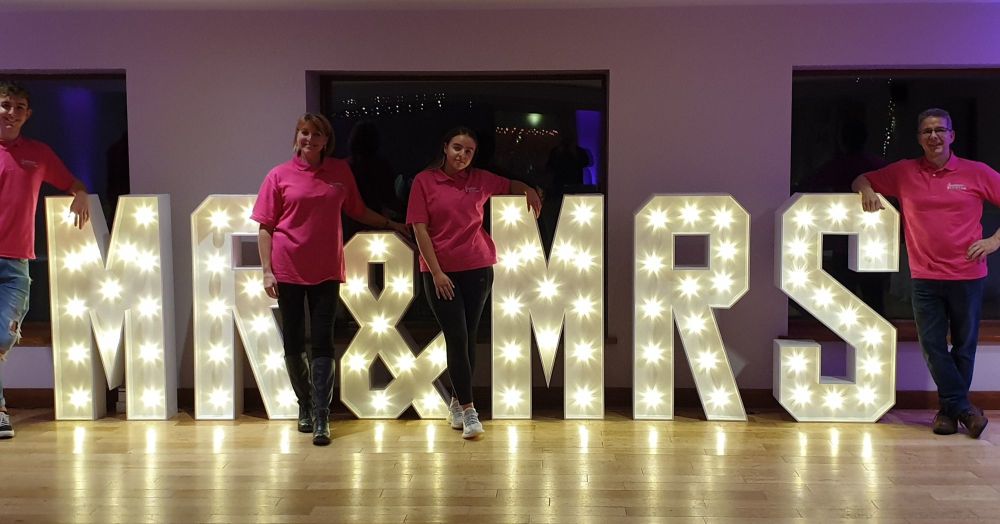 I'm loving this photo of my family and our lights at The Fisherman's Retreat Wedding Fair last Thursday. It was the first outing of our new uniform too! Seth obviously didn't get the memo about black trousers!
We were instantly recognisable in our hot pink shirts with our company logo embroidered on - courtesy of Pat, our uniform expert!
We've already had a couple of bookings from the fair so it's proved to be a roaring success! Dad is visiting from Canada and I'm scaring him half to death every time I get a new message from someone enquiring about the lights - whooping and cheering and generally running about the house with my t-shirt over my face!
We're gearing up for Rochdale Wedding Show next Sunday and I'm so excited! We've lots of things planned so if you're around and fancy a gander - pop in and see us! We'd love to say hello!