UPDATE AND WHAT'S HAPPENING NEXT
Posted on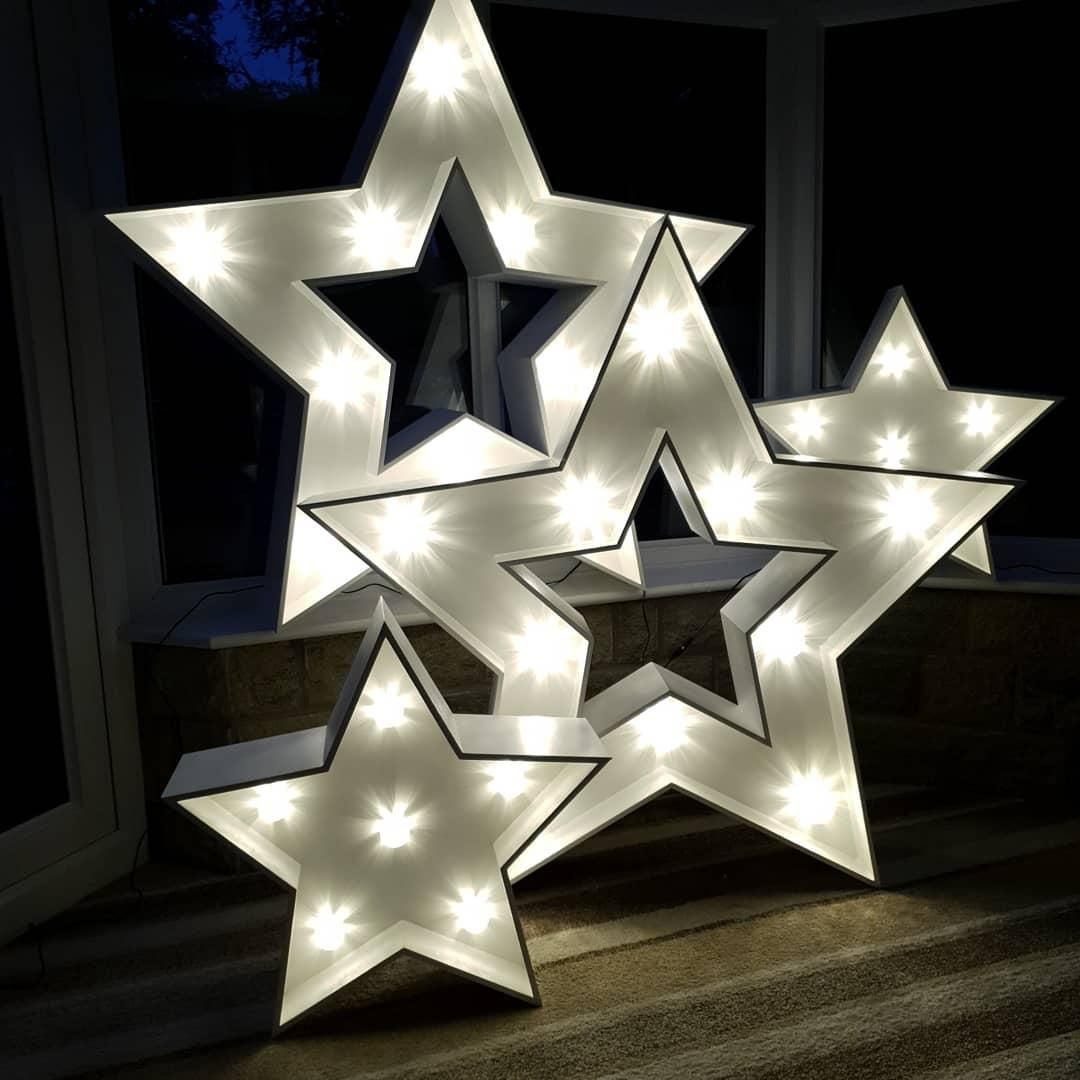 Well, it's been a busy few months! We've been steadily working away both on the promotion side of things and on the creative side too. There have been a couple of seminars that I've attended on how to promote ourselves more effectively - this website is due an overhaul and I've got someone helping me with that so keep your eyes peeled, hopefully it will be easier to navigate and the information will be a lot clearer. I'm hoping to increase my rankings on google so I've been doing some homework and I've learnt that with everything, consistency is a must! Blogging apparently helps too so I'd really appreciate your thoughts on what you'd like to see whether it be more updates, information about organising an event, upcoming trends in the event decor market, what's new for us in the way of lights, light up letters, centerpieces, decor, etc.
Now for the new bits! Chris has been in our workshop creating again. Louise - our balloon expert from Balloons By Design, messaged one night with pictures that she'd taken of the TV when Britain's Got Talent was on. Ant and Dec were chatting to a contestant in front of some light up stars. They looked amazing - so, that's what Chris has done. We designed our own, tweaked things until they were just right and now they are being booked out for events on a regular basis.
Not ones to rest on our laurels - we were invited to a local pub opening - The New Railway in Ramsbottom. The new brewery and the local team have really done an excellent job in turning it into a beautiful space with a gorgeous outside area serving excellent pub food with an updated vibe. They were serving glasses of prosecco and orange juice at the door as we arrived - much like at a wedding or birthday party. We had already been thinking of a prosecco wall and a donut wall so the design was drawn up, the cabinets made and we've added our own little twist to make our props stand out from the competition. I don't think it's enough these days to just do the same as everyone else. To move forward and keep up with current ideas, I'd like to think we can offer something a little different - pictures to follow, let me know what you think!
We're always open to new ideas so if you've seen something that you think would be good for us or that you think we could improve upon - let us know.