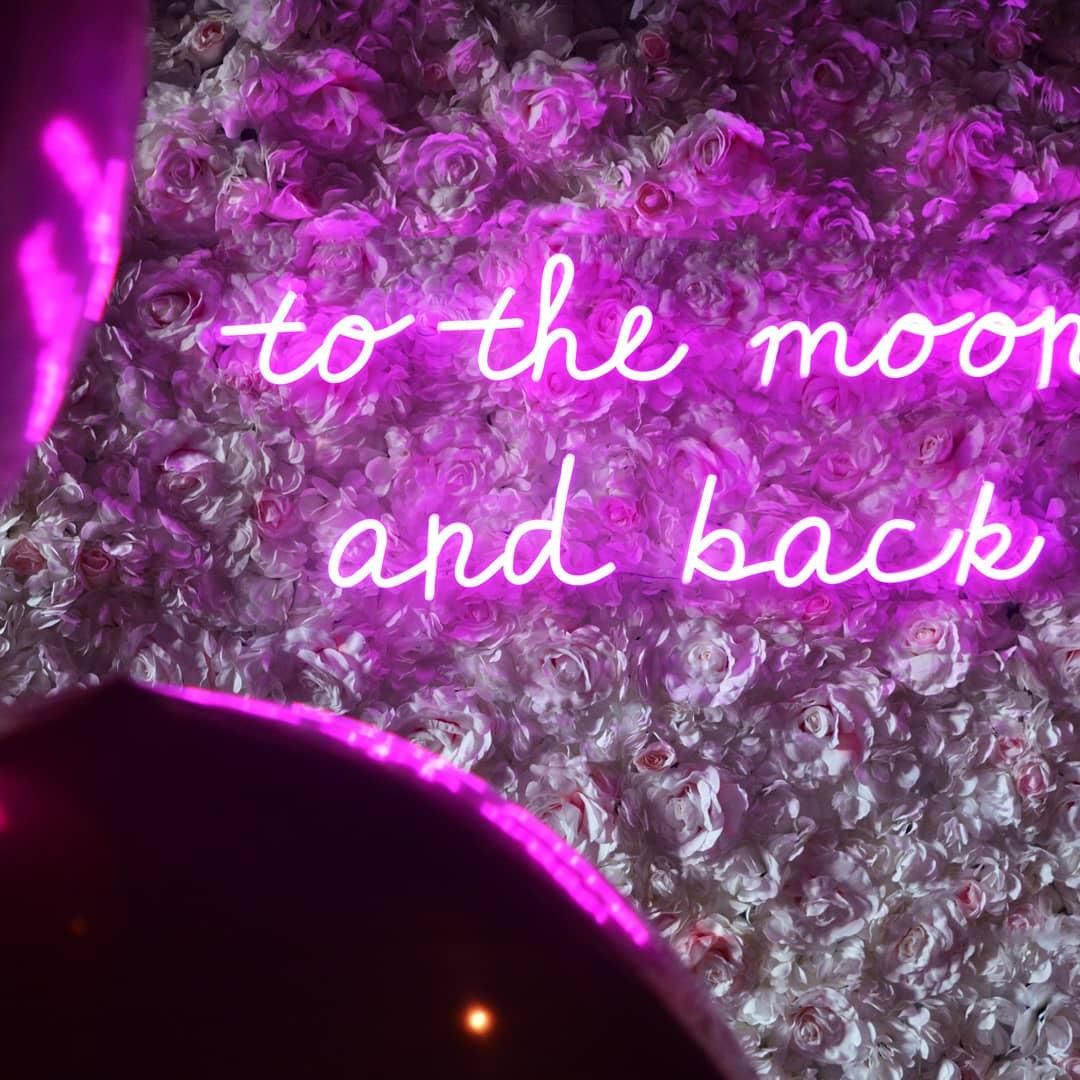 Trends evolve year after year which means that your wedding will be so much different from the one you attended last year and will be distinctly different from ones coming up over the next few years.
There is a new trend that pops us every now and then that is completely new and no-one ever thought of in the past but most are variations on existing ideas. Each year that passes adds to the incredible range of ideas that already exist, meaning the options available to newly engaged couples just continues to grow.
It also means that you can look at what past trends were, how they've been updated and whether that's something you'd like to incorporate into your big day. You can pick and choose past trends and incorporate something a little different with up to date touches.
A massive trend for 2019/2020 weddings is that wedding are becoming more and more personalised than ever before - along with things that you wouldn't have thought would ever be included in your wedding decor. Pampas grass and wheat anyone? Who knew?
1. Dark colour palettes: Moodier, darker accents are in complete contrast to the romantic blush decor that is ever popular for weddings but these darker shades are so on trend and mixing darker colours with traditional can be really interesting. I'm particularly loving sage green and mustard with traditional cream accents. If all out navy and burgundy are too much - play down the darker accents with strips and small amounts of a neutral colour.
2. Ceremonies in the round: The days of a single aisle with rows of chairs either side are fading with this new trend. Couples are more open to doing the ceremony in a round with the centre table surrounded by a mix of bride and groom, friends and family. There are quite a few venues open to staging the ceremony in a different way so that the ceremony is conducted in the centre of the room with chairs positioned in semicircles around. Weddings abroad have had this idea for a while and it can feel more inclusive for your guests. Instagram and pinterest are always good for pictures to give you ideas.
3. Although silver candlesticks, linen napkins, lace overlays and crystal glasses are seen as the more traditional and elegant option - this classic ballroom style is having a resurgence in popularity.
4. Statement Wedding Cakes: Dessert displays with an assortment of treats were big in 2017/8 but couples are trending back towards one big focal statement cake instead. Warm bronze, soft grey, pale blue and gold are the colours to have this year and next.
5. Harry and Meghan's Flower Decor: The royal couple's larger than life floral installations will be a source of influence for couples over the next few years - over door flower displays will be extremely popular.
6. Invites, Save the Date and Place Settings: Almost sheer paper accents are on trend for 2019/2020 weddings. An overlay on invites with calligraphy writing and beautiful artwork underneath is one way to make your invites stand out but watch out for leather, suede, acrylic and gold leaf!
7. Balloon Walls: Balloons are no longer for kids parties and New Year's Eve - they make wonderful decor for any event, including weddings. Don't just think table displays - over door arches incorporating flowers, personalised discs with the name of the bride and groom and wedding date covered with an organic arch of balloons is proving really popular as are big light up 'LOVE' letters or initials covered in balloons matching the colour scheme.
8. Velvet: Depending on the colour - this can be an all season fabric. Work with a linen company or your auntie - you know, the one who's good at making curtains, if you want to incorporate this into your decor scheme.
9. Floral Scheme: Don't be surprised by unexpected flower add-ins, like pampas grass and wheat. Grasses are chic, contemporary and offer an alternative to traditional flowers. From highlighting the aisle in your ceremony to creating a moody vibe at your party, pampas grass can elevate any element of your wedding.
10. Personalised Place Settings: Couples are starting to replace generic name cards with hand written notes. Writing a note at each place setting is a special touch to include your guests into your day. The notes could be thanking your guests for being there or reminding them of special times you've had together as a couple.
11. Custom illustrations: Hire an artist to capture some of your big day. Cartoonists at your reception are a great idea and having your event captured on canvas can be truly magical and a unique keepsake. Having you and your guests 'help' to paint the canvas is a beautiful touch.
12. Goodie Bags: Try sending invites out electronically and then have a goodie bag waiting for each guest as they arrive. Favourite snacks, sweets, mini bottles of bubbly can be a really lovely surprise. If you know your guests have travelled some distance and don't know the area, a handy local guide with some fabulous go-to spots marked on is a thoughtful addition. Post party recovery kits are a fun and playful touch - eye masks, alka-seltzer, do-not-disturb signs, etc.
13. Bringing the Inside Out: Bringing typical indoor pieces outside makes an outdoor wedding that big more magical. Make the outside like a fabulous living room with sofas, comfy chairs, and swing furniture decorated with flowers will bring an added element to your day. ...... and the outside in - having large blossom trees or flower installations in venues with especially high ceilings can be one way of reducing the stress of worrying whether the rain will spoil your vision of a beautiful outdoor wedding.
14: Neons: Neon signs are a colourful, unexpected decor option that can modernise your big day. Vibrant and playful, they can also be purposeful and be used to direct guests, label stations, tell stories and even convey important wedding details like the date, your hashtag or your new monogram. They can do all this while lighting up your party. They can be hung in various ways to create an eyecatching display and the wording can convey a particular feel and emotion that describes you perfectly. As a backdrop in a photobooth, lighting up the entrance to your venue, lighting up a DJ setup - neons can be made in any colour to say anything you want. Don't just stick to white either - a colourful neon can work really well and can ensure your photos really pop. There is the option of hiring a ready made neon that could take the guesswork out of how to display it. Look at pinterest for inspiration or talk to your wedding planner to see if they know of any companies that hire them out.