Property Ownership & Responsibility
All equipment and hire items are the property of Sweetness and Lights Events (the Company) and remain so at all times throughout your hire.
By accepting these terms and conditions, you agree that you are solely responsible for the hire items at all times throughout your hire, from delivery and set up to collection by us.
Payment Terms
A non-refundable deposit of 30% is due upon booking. Your items are not reserved for you until the deposit has been accepted by us. You will receive an email confirmation of your deposit payment upon acceptance. The remaining 70% balance is due 21 days before the date of hire, unless alternate payment options have been agreed in writing upon booking. All quoted prices are inclusive of VAT.
Standard Hire Period
Unless specifically arranged at the time of booking, all standard hires are based on a total of up to 24 hours. Delivery on the day of your event and collection will be the day after at an agreed time, subject to venue. Packages for extended hire can be arranged and will be agreed in writing at the time of booking.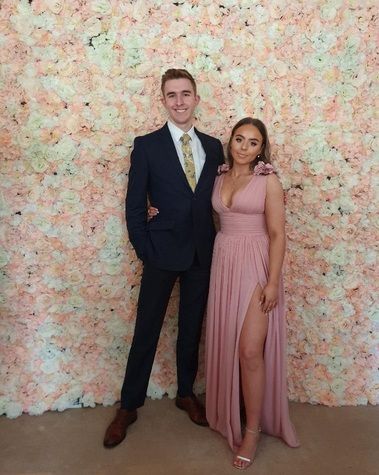 Failure to Pay for or Return Items
If any items are not available for collection within the agreed time frame and we have not made an arrangement with you, you will be charged 50% of the hire value for each additional day the items are away from us. If items are not returned in the agreed time and this impacts another booking, you will be liable for the full value of the second booking, including any delivery charges applicable. If items fail to be returned after an extended period of time (deemed so at our discretion), you will be liable for the full replacement value and we will exercise our right to pursue you legally for this cost.
If an agreement has been made to accept late payment, but a final payment deadline has passed, or if failure to pay a damage invoice has taken place, we will pass the debt on to a third party debt collection agency who add their own fees. We will then no longer hold responsibility for the collection of the debt or the fees that may be applied and you will need to liaise with the agency and pay them directly to settle the debt.
Hire Item Condition
On delivery of our items you are agreeing that the items are in good condition and are as advertised. No complaint on the condition or quality of the items will be valid at a later stage if concerns have not been raised, or if inspection has not occurred upon delivery. You may not request a reduction/refund on payment based on quality or condition of our items if inspection has not taken place.
Breakages, missing parts & damages to items will be charged according to the full replacement value.
All lights are for indoor use only. The lights are absolutely not to be used outside unless in a marquee or any other covered area. Prior notice must be given at the time of booking if items are to be used outside so that we can make arrangements for floor coverings/stability of the letters, etc.
Items should be tested for functionality by the hirer prior to event usage.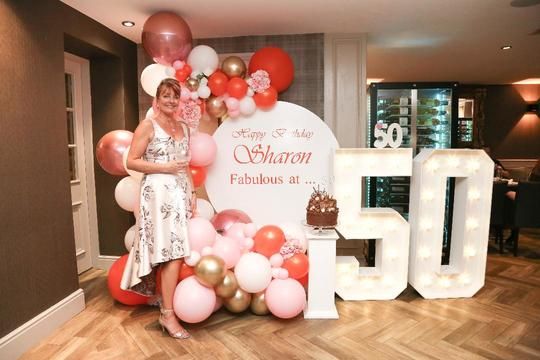 Delivery & Collection
Hired items must be available for collection at the delivery address, unless otherwise agreed. Items must be not be left in an unsecured or unattended location. Any extra expenses incurred where subsequent journeys and/or extra vehicles are made necessary, will be charged accordingly. Additional time spent beyond what is reasonable to collect items will also be charged accordingly. The items are your responsibility until they have been collected by us. If no-one is present upon collection of the items, photographs will be taken in situ should any damage have occurred. Our decision is final as to the condition and availability of the items.
Any person present at the venue to accept delivery/collection of the items on behalf of the hirer is deemed to be authorised to do so. Please make us aware if you will not be there to supervise your hire.
It will be assumed that you have measured available space at your venue and taken into account the need for securing the items overnight if necessary. If appropriate preparations have not been made and/or we feel the risk of damage to our lights is too high to release them, we reserve the right to refuse the hire with no recompense due to you.
A guide time for delivery and collection will be arranged however, please note that this can be subject to change in order to fit in other bookings and to suit venue staff. We will contact you around 7 days before your event date to confirm times.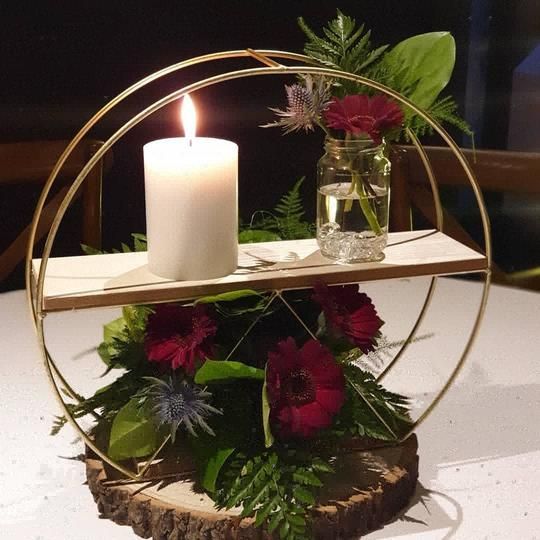 Cancellation Fees
See Terms & Conditions Standard Hire Period for hire period definition. Please note that the 50% deposit is non-refundable in all scenarios: More than 21 days before day one of your hire: 50% of full hire value refunded. Between 21 and 14 days before day one of your hire: 25% of full hire value refunded. Less than 14 days before day one of your hire: No refund available.
Payment & Pricing
Payment of your deposit is deemed an instruction of your booking. Items may be added, subject to availability. Items can also be swapped, subject to availability, up until 14 days before your event date, but the value must not go below the agreed total hire value. If you wish to remove any items but do not wish to take other items in exchange, no refunds or part refunds will be applicable. You will be billed for any additional hire value.
Our quotes are valid for 21 days. Price changes will not affect quotations within the 21 day period. However, after 21 days, if the deposit payment has not been made, prices will be amended to match our current inventory price.
.
Risk Assessments & Safety
We carry out risk assessments for all our items to ensure items are handled and used correctly. All of our lights are regularly tested to ensure compatibility with current UK standards. All items are checked before and after hire and undergo regular maintenance. We do everything we can to ensure the safety and safe handling of our items.
We are not responsible for any injury or damage to animals, property, persons or objects arising from the use of any equipment under hire. We shall not be liable for any direct, indirect or consequential loss, damage or additional costs that may arise as a result of the use of our hire items.
Extreme Circumstances / Force Majeure / Cancellation by Us
In the event of extreme weather or road conditions which result in us being unable to safely deliver or collect the hire goods, we reserve the right to alter the arrangements for delivery or collection and confirm that you shall not be liable for any losses or costs to you that may arise as a result.
We reserve the right to cancel in extreme circumstances that make your hire unviable for us, up to and including the day of your hire. We are the ruling party on deciding if the hire is unviable and we will not be liable for any compensation or additional costs you may incur as a result of our cancellation, however a full refund will be issued.

Item Setup
Delivery of the items includes set up in your chosen venue. The items should not be moved by you unless prior arrangements have been made.
Competitions & Promotions
Only one entry is accepted per person per promotion/competition.
In the case of discount codes, only one code can be used per order.
The closing date for each individual promotion or competition will be decided by Sweetness and Lights Events.
Winner(s) of a competition will be selected at random after the closing date by an independent judge from all entries received. The judge's decision is final and no correspondence will be entered into.
If we cannot: (i) contact the winner (via the details provided at the date of entry) within a reasonable period of time (to be established at the Company's sole discretion); or (ii) the winner does not claim the prize within 14 days of notification that they have won the Prize, we reserve the right to re-draw a winner of the competition and thereafter until a winner on these terms is found.
Winner(s) will be notified by email or telephone (using the details provided at entry) within 6 weeks of the closing date. Following such notification, the winner will be required to send the Company full details of the postal address to which the Prize will be delivered (if applicable).
Promotions are at the discretion of Sweetness and Lights Events and are subject to change. If you have accepted a promotion at the time of booking and subsequently see a promotion that is preferable to you, arrangements can be made with us to change your promotion subject to availability and at the discretion of the Company.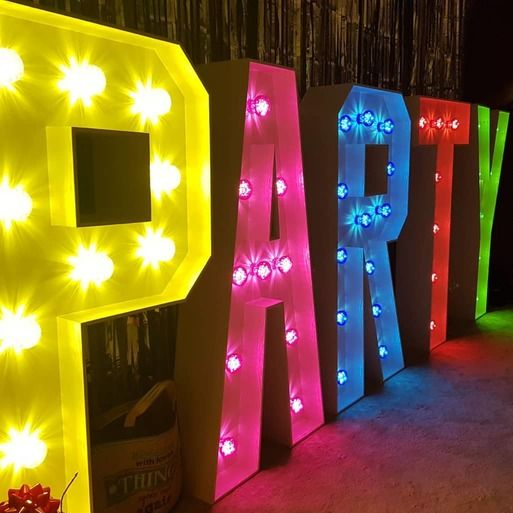 Hire Refusal
We have the right to refuse a booking to you if we feel the items are not suited to the purpose of your hire, or if you, your company or your event contradicts our company ethos.
Copyright
14.1 All images, photography and wording on our website, Facebook page and other social media are copyrighted to us unless expressly confirmed otherwise. Our Company name and logo are trademarked and may not be used by anyone other than us. Images may not be copied, printed or otherwise disseminated.
Liability
If full monies due are not paid by the date of the booking, we hold no responsibility to provide the hire and hold no liability in this circumstance.
Colours of Items
All efforts have been made to represent our items accurately in our photographs, however sometimes there may be slight discrepancies with colour due to photographs being taken in different lighting/conditions and we cannot be held accountable for this. Every care is taken to provide the items as you expect them.